Free Antivirus Download ClamAV
100% Free Antivirus Software!
Scan different file types to detect viruses, Trojans, malware and more!
Antivirus engine database updated daily.
Stop malicious threats before it's too late!
ClamAV Free Download, Windows Version – 31.2 MB


What is ClamAV?
ClamAV is open source antivirus software that detects viruses, Trojans, malware and other malicious threats. ClamAV is a cross-platform tool kit designed especially for e-mail scanning on mail gateways. Download ClamAV FREE today!
Antivirus Features:
Windows, Mac OS X, Linux, OpenVMS compatible
Utilities include command-line scanner and flexible multi-threaded daemon
Milter interface for sendmail and on-demand scanning
Advanced database supports scripted updates and digital signatures
Antivirus database updated multiple times daily!
Supported Formats:
ClamAV has built-in supports for the following formats: Document Formats: MS Office, MacOffice, HTML, RTF, PDF Archive Formats: Zip, RAR, Tar, Gzip, Bzip2, OLE2, Cabinet, CHM, BinHex, SIS and more. Executable Formats: ELF executables and Portable Executable files compressed with UPX, FSG, Petite, NsPack, wwpack32, MEW, Upack, SUE, Yoda Cryptor and more.
About ClamAV
ClamAV is open source software and is made freely available for personal use. Source code and license information for ClamAV can be found at the ClamAV.net.
ClamAV Screenshots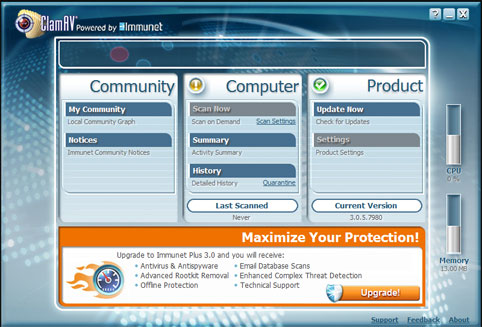 ClamAV screenshot 1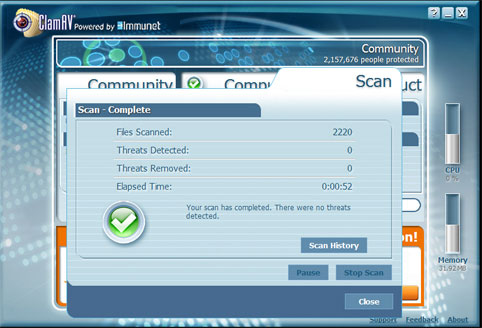 ClamAV screenshot 2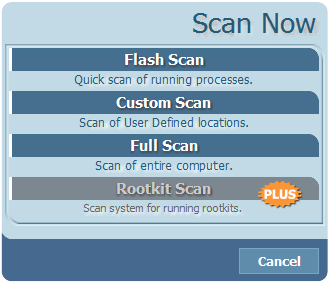 ClamAV screenshot 3